Customer Loyalty Without Employee Loyalty? Not Happening – Part II
In Part I of this post "Customer Loyalty Without Employee Loyalty," I discussed a method for you to determine your organization's Employee Loyalty Score. This ELS score raises another interesting question, "What does one disgruntled employee cost you?"
There are many criteria involved in determining how much it costs to lose an employee. Here are some of the considerations: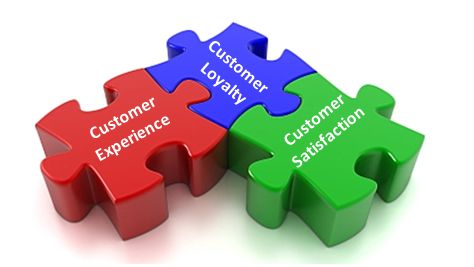 Advertising and Recruiting Fees – That's an easy one and quite expected. You might argue it's one of the common expenses of every business and should be a budget line item every year. Wouldn't you love to spend those funds on something else?
Training Fees – Bringing on new people isn't cheap if you want to do it right. An effective on-boarding process ensures new hires will get engaged and stay engaged for longer. Training departments are another line item on your annual budget. If your business is too small for a training department, see the next bullet because you might dodge the training budget, but there's something else you need to consider.
Reduced Productivity – Less easy to identify an exact cost, but think about it. Even if the person leaving wasn't doing a stellar job, they were at least DOING the job. Who's doing it now? Were the tasks shifted to others who already have their own work to do? They're probably not being done up to par, in fact, their own jobs are probably not being done up to par, so that's loss of productivity times two. And if you don't have a training department, guess who's doing the training? Loss of productivity times three.
Overworking Existing Staff – See above. You might be expecting too much from a good employee. By shifting more responsibility you could be causing them to feel overworked and underappreciated. And what does someone who's feeling that way create? Another non-engaged employee … who starts job hunting. And the cycle continues.
Adding up fast, isn't it? Now let's examine impacts to your customers when employees leave.
Loss of Connection – One of the reasons customers come back to buy again and again is because they find a friendly face or voice on the phone. They make a connection to your company. All organizations are more than signs on the door … it's the individuals who interact with your customers who become the organization. Take away those connections and you risk losing customers.
Lack of Trust – Customers like being recognized when they interact with your business. When a new voice picks up the phone, trust isn't immediate. It takes time to develop rapport and relationships. Count on some lost sales when you lose a good employee.
Learning Curve – Bring in someone new and you'd better build in some time lost due to lack of knowledge and speed in processing orders and handling customers. Everything slows down when you're dealing with someone new even if they are coming to you with experience. Every company does things differently. Some skills are transferable while others must be learned or relearned which just takes time.
Add all of this up and doesn't it make sense to work harder to keep your current employees happy and engaged? You stand to save time, dollars, and customers.
How do you keep your employees happy and engages? Engaged Employees… How Do We Get Them and Keep Them? – Part II