Global Leadership Challenges
This article is a follow-up to my Round Table this past Saturday on the Leadership Challenges. If you have not yet listened to the audio here is the link.
Organizations must complement their business growth strategies with sensible leadership development plans to ensure they have a talent pipeline ready when required.
The life of modern-day business leaders is more demanding than ever. Inside their organizations, they need to motivate a diverse group of women and men, work across organizational boundaries, improve efficiency and achieve growth. Externally, they face a complex and globalized environment. They have to manage the requirements of government, keep ahead of competitors, and exceed the expectations of other stakeholders. And within this global environment, there are many cultural considerations leaders must navigate to be effective. They must work across cultural boundaries and alongside others who, at times, are very different from them and have different ways of getting work done.
These are difficult challenges, developing leaders who can face these challenges requires a comprehensive response. Of course, some training needs and content can be derived from organizational strategy and planned change initiatives. Yet other needs and challenges arise that strategy or change initiatives do not anticipate. So, how can a company ensure that training actually is designed to meet the development needs of a specific leader?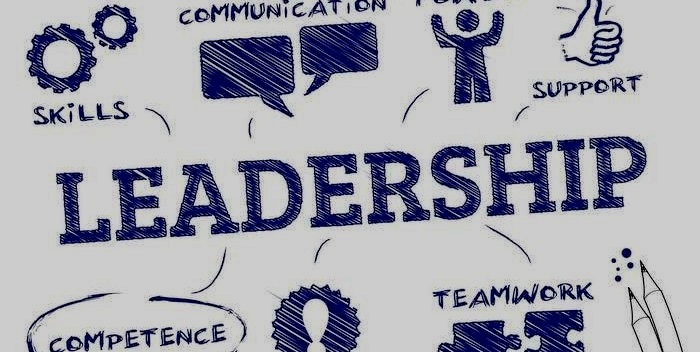 According to a survey conducted at the Center for Creative Leadership, involving more than 750 leaders, there are six leadership challenges across 7 countries that were studied – India, China/Hong Kong, Egypt, Singapore, Spain, United Kingdom and United States:
Developing Managerial Effectiveness: The challenge of developing the relevant skills – such as time management, prioritization, strategic thinking, decision-making, and getting up to speed with the job – to be more effective at work.
Inspiring Others: The challenge of inspiring or motivating others to ensure they are satisfied with their jobs and motivated to work smarter.
Developing Employees: The challenge of developing others, especially through mentoring and coaching.
Leading a Team: The challenge of team-building, team development, and team management.
Guiding Change: The challenge of managing, mobilizing, understanding, and leading change, including mitigating the impact of change, overcoming resistance to it, and dealing with employees' reaction to change.
Managing Internal Stakeholders and Politics: The challenge of managing relationships, politics, and image, such as gaining managerial support and managing up and getting buy-in from other departments, groups, or individuals.

For Indian leaders, developing managerial effectiveness tops the challenges list with 23 per cent followed by developing employees (19%), guiding change (17%), managing retention and leading vision (14%), leading a team and managing internal stakeholders and politics (13%).
Challenges for World Leaders
The most frequently mentioned challenge for India, China and the United States is developing managerial effectiveness, which requires a focus on very specific skills such as prioritization, time management, and decision-making.
So, what can a leader do to nurture this skill?
Goal-setting is important – be proactive in setting goals, and with setting the timelines and deadlines required to meet those goals. It is also crucial to delegate more. Delegating can, in fact, make you more productive by empowering the people to whom you have given work.
The other three challenges – inspiring others (top challenge in Singapore), developing employees (top challenge in Egypt), and leading a team (top challenge in Spain) – are all related to the relationship-oriented part of leadership. This is more important in today's context of work, where organizations are encouraging leaders to pursue and participate in relationships that develop their direct reports and team members. The tension between task and relationship-oriented leadership has existed for decades. Leaders must focus on production as well as demonstrate interpersonal skill.
Organizations exist in a VUCA (volatile, uncertain, complex, and ambiguous) world. Their leaders need to be adept at managing, mobilizing, leading, and dealing with change. Incorporating change management and enhancing resourcefulness should be at the forefront of leadership development initiatives.
Many times people are uncomfortable with change. Leaders can model a positive response by transforming their own thinking and by being more open to fresh ideas. It is also critical to embrace emotional reactions to change. Human cognition and emotion are integrated systems. When convincing people that change is needed and desirable, it's not enough to use rational arguments. Leaders also need to be sensitive to employees' emotions and show empathy.
Nobody can tell others what the future will be, but you definitely can tell others about the present and what you are doing to reach the desired future state. If you reduce ambiguity, control over the situation increases, enabling people to become proactive change agents.
Grooming Top Leaders
Business and public service leaders who are fully prepared to run global organizations are in short supply and in demand as never before. Strategies to prepare today's managers for future leadership roles must be crafted carefully and cannot be left to chance. Coursework and training are important but not entirely sufficient. Organizations must also create systems and processes that enable managers to enhance their leadership skills through experience. This work involves offering a clear sense of what needs to be learned, providing colleagues who support their development efforts, and promoting effective developmental practices, such as reflection, dialogue, intentional goal setting and feedback.
Organizations are pursuing fast-paced, global growth to improve their profitability. They are aided by breakthroughs in telecommunication technologies that enable interconnectivity and make it easier to create a global footprint. To succeed on a continually evolving, volatile and complex global stage, however, organizations must complement their ambitious business growth strategies with sensible leadership development strategies that ensure they have the talent ready to implement their plans.
Need for More and Better
It is misguided to believe that some individuals are born with superior leadership talent and that we simply need to identify and rank-order them to fill our talent pipelines. Nor is it fruitful to rely on past selection and development practices. The context for business is changing so fast that new, carefully crafted strategies are needed based on the best knowledge available. Leadership development cannot be left to chance.
The challenges leaders face around the world are more similar than different. Even though they may feel alone in facing their challenges, it is likely that one leader's challenge is the same as others several time zones away. So, take solace in the fact that you are not alone. Help others who are facing similar challenges by offering peer feedback if you are asked for it.
Knowing the challenges leaders face can be the catalyst for developmental initiatives aimed at strengthening their skills. Developmental initiatives are more effective if they are in line with the challenges leaders face. So, it is possible that much of the content could be the same no matter where the training is taking place or who is going through it.
At the same time, we should also recognize that there is often a cultural appropriateness or awareness of how to do certain things in select cultures that must always be considered carefully as well. In creating these development initiatives aimed at helping leaders with these challenges, it is essential to be aware of the cultural nuances. When that understanding is blended with a robust leadership curriculum, organizations will see their leadership capacity accelerate rapidly.