Leading from the Heart is Unconventional
How important is heart to mental toughness? Mental toughness is finding a way to continue moving toward our goals, even in tough times—but if our heart is not the driving force behind those goals, we stop digging for the gold just 18 inches away from striking and start looking for another shiny object to go after.
Glimpses into our heart's desire cannot be plucked from the air. We must integrate both feeling and thinking because when our heart is involved, we feel an expansion of self and meaning in life. The experience lingers in our consciousness and gives a sense of purpose, integration with others, and empathy.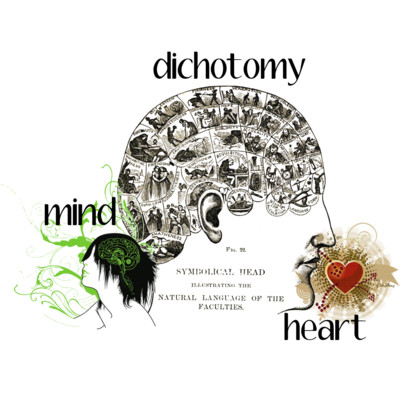 Here are some nonconventional ways you can find not only the heart, but also lead from it as well:
1. Relive the BEST Parts of Your Childhood
Do you remember the fun things you liked to do as a child and young adult? They gave you autonomy, purpose, and a sense of fulfillment. Our brain keeps growing well in to the early twenties, by which time we develop a more mature sense of long-term planning and critical thinking. As adults we become afraid of the unknown and cease to utilize play and creativity as a way of exploring our heart's desire.
To lead from the heart, it is not enough to love what we do; we must also find meaning and purpose in it. If your path has no heart, you are on the wrong path.
Here's a TIP: Rekindle the passions of your heart from your early years. This does not mean you have to quit your job, but it does require that you take a critical look at: what you are doing, and which aspects of your job speak to your heart (so you can pursue them)
2. Learn How to Skip Rope — Again
As adults, we stop being playful and creative because we become more sensitive to rejection, failure, and other pinpricks to our ego. Creativity is developing original ideas that have value. It is finding connection between things that are not connected. Creativity requires that we do two things: 1) embrace risk, and 2) find and identify new patterns. The irony is that these two requirements are what make play so much fun!
When you are concentrating on something that matters to you, then you are working from the heart. There are no rule books and instead of avoiding the unknown, the risk you are facing only tightens your focus.
Here's a TIP: Notice those times when time does not matter because you are so absorbed in what you do, and risk is not a deterrent.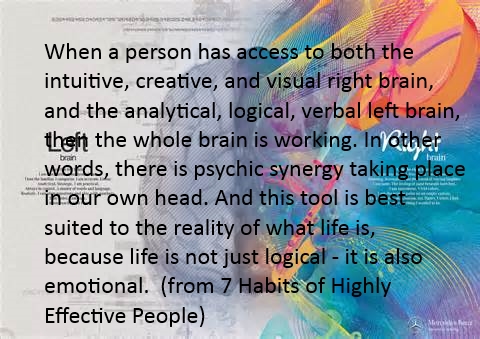 3. Follow Your Calling by Looking at Your Brain
Too often, we associate our brain with thinking only, but our brain is also where we experience emotions and process feelings. Research has shown that when we are truly engaged in what we are doing, and experience feelings of fulfillment, large patches of our prefrontal cortex are deactivated. These regions of our brain silence our inner critic and leave us less inhibited and much more open to unique experiences.
When we follow our heart's calling, we are calm, confident, and content.
Here's a TIP: When we are leading with our heart and feel a reward from our activity, our brain releases dopamine which stimulates excitement, curiosity, and motivation.
4. Put Your Heart Into It
We need to push ourselves. Peak performance shows up when we are using our skills.  This means challenge. When we push ourselves in the right direction (toward our calling), we are intrinsically motivated to perform.
Here's a TIP: If you are following your heart, you will experience the same "runner's high" as athletes do after they finish their races. Your brain chemicals will be surging, alerting you to what fulfillment and accomplishment with meaning feels like.
5. Take a Hard Look at The Good, The Bad, and The Ugly
You either embrace the challenges of life or you shrink from them. Mentally tough people acknowledge that life is full of both good and bad, positive and negative, but they cultivate a growth mindset that uses strategies to keep moving forward.
One of the most essential strategies is honest self-evaluation. If you have a growth mindset, you accurately evaluate your capabilities in order to learn more efficiently. If you have a fixed mindset, it makes it harder to adapt and remain flexible to life's changing environment.
Here's a TIP: Self-knowledge accumulates over time. You cannot be mentally tough by blaming your weaknesses and failures on others.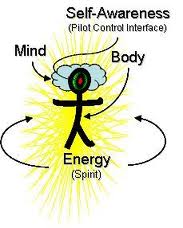 Mental toughness is combining awareness with action. There is a decision at every step, and the decision to listen to the calling of our heart is the surest path to a strong mind.
How have you heard the calling of your heart?